With international travel still curbed due to COVID 19, there has never been a better time to discover all that Australia has to offer from the comfort of a super yacht. Australia truly is one of the most magical places on earth from the vivid red dirt of the outback, to lush tropical rainforests, rolling green hillsides, bustling metropolises, crystal clear azure waters and reefs, to dream worthy beaches at every turn…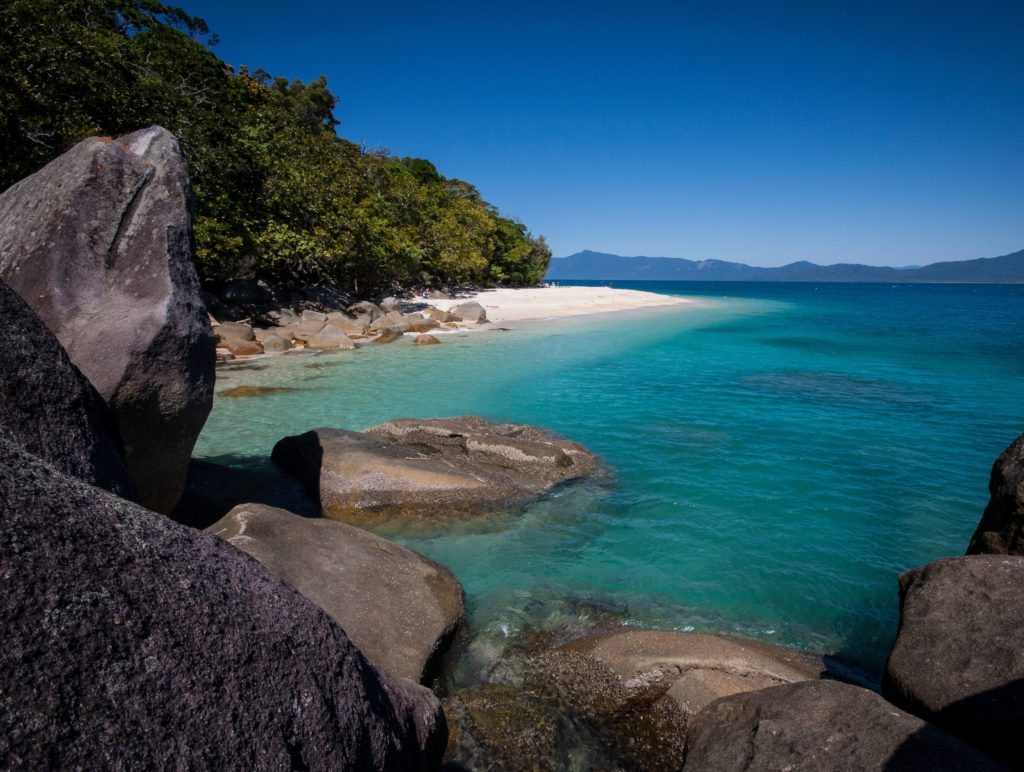 Here's our list of the top 3 places to take a superyacht cruise in 2021:
Fitzroy Island:
The Far North Queensland coast is dotted with many stunning tropical islands along the Great Barrier Reef. We always make Fitzroy Island a must see for any island-hopping holiday adventure, here's why:
Idyllic Nudey Beach (voted the best beach in Australia in 2018) is a swimmer and snorkellers heaven with its tropical blue waters, white sand beach and the sound of gentle lapping waves it offers the perfect spot to roll out a towel and relax.
Snorkelling on the sheltered fringe reef is sure to delight, with dozens of tropical fish species and graceful sea turtles.
The summit nature hike is not to be missed. With 360-degree views over the island and surrounding reef the vista is spectacular.
Enjoy the island view from the water with pre-dinner canapés and drinks as the sunsets lighting the island and sky in soft pinks and oranges.
Whitsunday Islands:
It's no secret that the Whitsunday Islands offer the ultimate tropical island escape on Australian shores, but let us show you the hidden gems and secluded spots for an island holiday away from the crowds:
Hook Island to the North of the Whitsundays offer many, many coves and inlets with tropical white sand and clear blue water, there's bound to be a private beach just waiting for you.
Hill Inlet Lookout is by far the most popular nature walk in the Whitsundays, but there are many stunning walks dotted all across the islands and all reward you with phenomenal views.
The outer Great Barrier Reef is just a short cruise from the islands for incredible diving and snorkelling and doesn't attract the same crowds as further North.
Moreton Island:
Just a short cruise from Brisbane City lies Moreton Island offering tropical adventure without the added travel.
The ever-popular Tangalooma wrecks are sunken ships that now form an artificial reef teeming with tropical marina life and make for idyllic snorkelling.
Pristine white sand dunes await the more adventurous looking to fly down the slopes sand boarding.
Moreton Bay Marine Park is a nature lovers dream with turtles, dugongs and whales in season.
Thinking of a luxury Superyacht charter in 2021? Check our live calendar for availability in these locations or contact us: bookings@phoenixone.com.au +61 411 786 929