Phoenix One is set to return to the Great Barrier Reef in 2021 as a mothership to the Cairns Marlin fishing fleet. She is well known among agents; Marlin boat captains and clients alike having acted as a Mothership on the Great Barrier Reef for many years. Under new management from late in 2020 Phoenix One and her crew are looking forward to heading North again to the Great Barrier Reef in September ahead of the Marlin fishing season.
The 150 mile stretch of reef and Marlin fishing grounds between Cooktown and Cairns boasts the highest number of 1000lbs plus Giant Black Marlin caught in the world. This reputation sees anglers from all over the world travel to Cairns and Cooktown each year to get a slice of the action.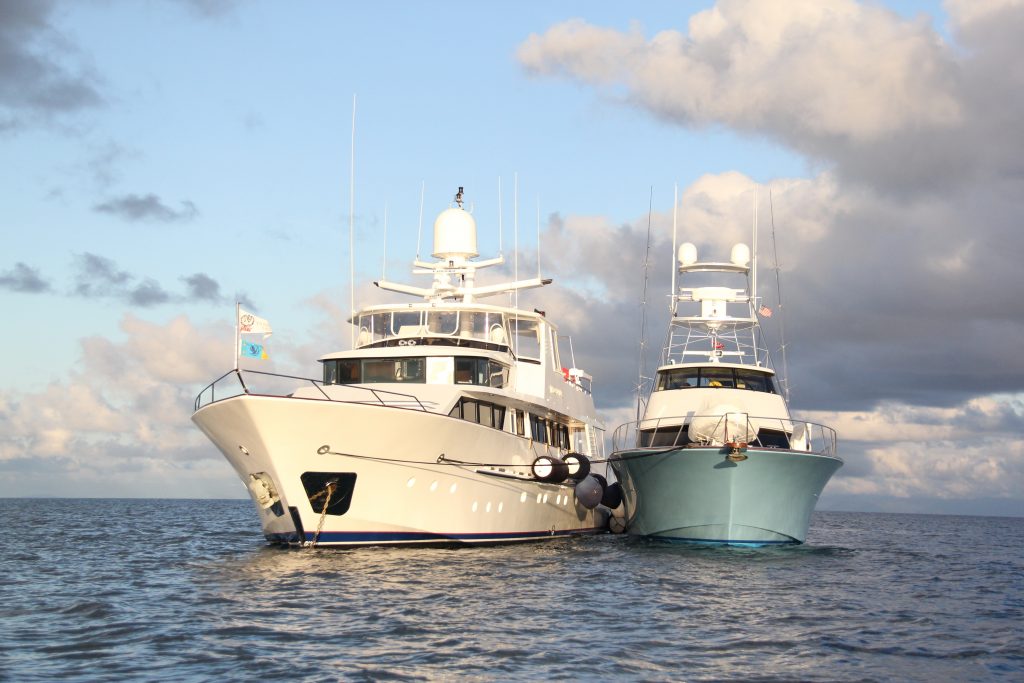 The heart-pumping and adrenaline inducing pursuit of these Giant Marlin is only part of the experience that anglers come for though. The stunning beauty of the Great Barrier Reef, abundance of deep sea and reef fish species and relative proximity to a major airport, make Marlin fishing in Australia on the Great Barrier Reef a bucket list experience for avid anglers. And after a thrilling day fishing in the tropical sun the bliss of stepping aboard a luxury Superyacht mothership, combines to create an adventure holiday of a lifetime.
Newly appointed Captain, Dave Miller is excited to get back to the Great Barrier Reef again, this time aboard Phoenix One. "Phoenix handles well and is very well equipped for long periods away from shore thanks to her previous work in the Northern Territory fly fishing grounds. Our crew pride themselves on providing exceptional service. It's the attention to small details and personable service that we strive to achieve."
Thinking of a mothership fishing charter on the Great Barrier Reef? Check our live calendar for Mothership availability for 2021 or contact us: bookings@phoenixone.com.au +61 411 786 929